زمان مطالعه:
< 1
دقیقه
Central Topography to start your workflo with more insights
With no changes in workflow, the IOLMaster® 700 from ZEISS now measures Central Topography. It allows easy reading of central corneal shape information when you start your workflow and before you decide on the IOL and consult with your patient.
It is integrated into the standard biometry measurement of the ZEISS IOLMaster 700, without the need of any additional hardware or measurement time. The scaling and hues have been developed in cooperation with Douglas D. .Koch, MD, and Li Wang, PhD, USA.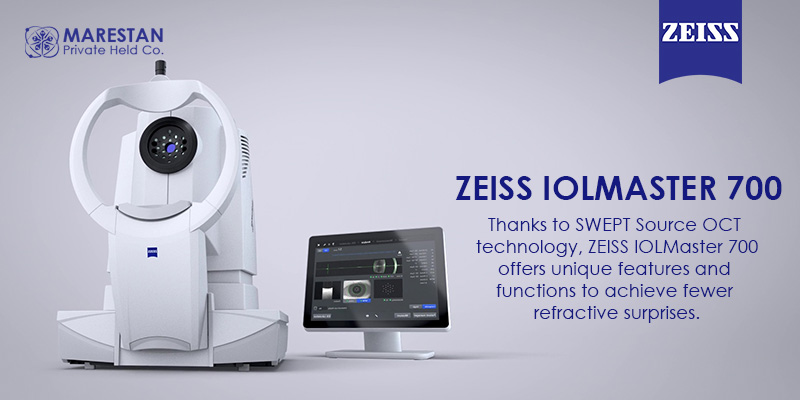 Get fewer refractive surprises
Thanks to SWEPT Source OCT technology, ZEISS IOLMaster 700 offers unique features and functions to achieve fewer refractive surprises.
Total Keratometry: replacing assumptions with measurements
The Total Keratometry (TK®) of ZEISS IOLMaster 700 allows you to directly measure the posterior corneal surface using SWEPT Source OCT. In a study the exclusive Barrett True K with TK formula improved the outcome prediction compared to the Barrett True K with Classic Ks within ±0.5 D by >12 % (p = 0.04) in post-myopic LASIK eyes1